What is my Supporter Dashboard?
Our ONERUN Online runs through our fundraising provider, Classy. They facilitate your donation and process it in a secure 246-bit encrypted file and ensure that your donation is given to us directly.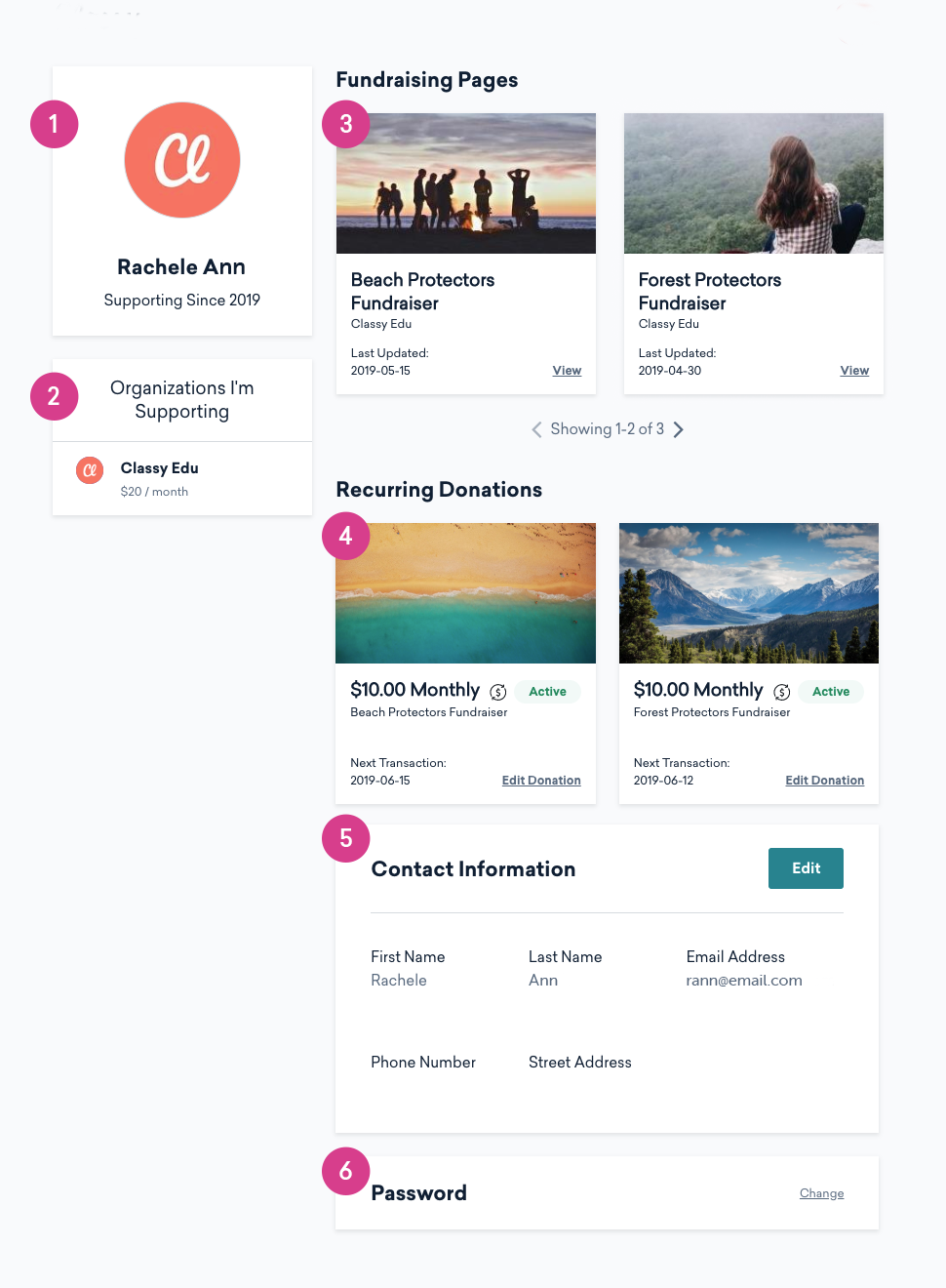 Your ONERUN Online dashboard has 6 sections:
1. Profile – Click on the profile pic in order to upload or change your profile pic. This picture will appear in your avatar at the top-right corner of the page and appears in the activity feed for any organization you have donated to or fundraised for. If you choose to donate anonymously, your picture and name will not appear.
2. Organizations I'm Supporting – Click on the organization to access your Supporter Page for that organization. From your Supporter Page you can:
Resend yourself receipts
Edit any monthly recurring donations
Edit any personal fundraising pages
3. Fundraising pages – You'll see them on your Supporter Dashboard. Each tile that appears will also have a link to your fundraising page so you can check on your progress or edit your page.
4. Recurring donations – You'll see them listed on your Supporter Dashboard. Tap the link on any recurring donations to edit the credit card information, billing address, or to cancel the donation.
5. Contact Information – This is the contact information for your account. Click the Edit button to make changes.
6. Password – Use this section to change the password for your account. If you forgot your password, visit our password reset guide.